Testimonials

Featured client testimonials
Landscape Avenue have been working on our premises on Brackmills Industrial Estate for the past 5 years, completing both our landscaping needs and winter gritting requirements. I am a firm believer of how first impressions count a lot to how the business is perceived. This philosophy extends to all areas of the site, and Landscape Avenue have ensured that all the landscaping, from the car park to the main entrance and all surrounding areas have been maintained to a very high standard. Any additional requests have been dealt with in a timely and efficient manner. All work is risk assessed with all operators having a full understanding of the controls in place i.e. barriers and PPE.
In terms of the winter gritting contract, it is almost one of those things you can forget about, knowing that others will not. When the temperatures reach a certain trigger point the teams will automatically come out and ensure the roadways and pathways are clear for traffic.
In the time that we have been working with Landscape Avenue there has never been a complaint against their employees or their standard of work. Even more importantly there has never been a person injured through the actions.
I would thoroughly recommend Landscape Avenue to any organisation looking for professional work at reasonable prices.

Featured client testimonials
I am only too happy to write with regard to the quality of the services provided by Landscape Avenue, moreover I am pleased to be in a position to do so. Landscape Avenue have been supporting ourselves on various contracts for a number of years, including a number of schools.
The service is of a high quality, delivered on time and always as per specification (if not over and above). Their staff are well mannered and communicate with on-site personnel as appropriate, providing flexibility in terms of tasks, timing and location etc.
With regard to complaints, I am pleased to state that as such I have not had the need to complain as such, but when I need to speak with the individuals concerned with the specific contracts or directly with Andrew I am always able to speak with them and matters are progressed in a timely manner.
They had to complete a H&S, Quality and Environmental pre-qualification process to enable them to become a supplier partner to ourselves, so I have no concerns with regard to those areas and on the various sites have shown themselves to be very conscious of H&S etc.
I am more than happy to recommend them.
Please do not hesitate to contact me if you require any further information, I hope I have been able to help you.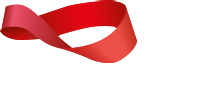 Featured client testimonials
Oakgrove School has used Landscape Avenue as its sole contractor for grounds and sports pitches since September 2016. We were seeking a contractor who would improve the quality and appearance of the site and work with both us and the City Colts Football Club with whom we have a long-term agreement.
Landscape Avenue came highly recommended to us from our neighbouring schools. They took time to understand our requirements and proposed a detailed schedule of works to improve and maintain the quality of our sports pitches and landscaped areas. Their professional staff gave us a very clear quote for both the annual contract and the additional works required to bring the site up to the pre-contract standard.
All works are completed on time and to a high standard. The initial and on-going improvement of our landscape receives many favourable comments. They have a friendly and highly qualified operational team who communicate well with our management and head of sport.
In short, Landscape Avenue have been a thoroughly professional organisation who are a pleasure to work with and the service quality is excellent. With the success of our partnership I am pleased to recommend the services of Landscape Avenue. Further, I am always happy to show potential clients around our site so that they can judge the quality of the work for themselves.

Featured client testimonials
It is with much enthusiasm that I am writing to recommend the outstanding services provided by Landscape Avenue. We were initially impressed with their best value service proposal, phenomenon reference feedback and extensive accreditations.
For many years Landscape Avenue has proven to be a valued & reliable partner. They carry out regular first-class grounds maintenance site visits and have completed a number of additional project works. We always receive a high quality service at our school that the children & staff regularly enjoy. Landscape Avenue clearly has a strong, hard-working team and nothing is too much trouble.
Communication with our contract manager, the office and our on-site team is always easy and positive. When the growth hops they are quick to get on top of things and keep our site looking it's best.
Their dedication and expertise stands out as they work efficiently with the latest equipment and comply with all child safe-guarding practices. If every contractor was this good, managing my site would always be an absolute pleasure.
I highly recommend Landscape Avenue and I'm more than willing to provide more details if required.

Featured client testimonials
Landscape Avenue successfully won our Landscape and Ground Maintenance Contract due to their professional tendering, understanding of our needs and abilitiy to supply a range of services.
Since they have started maintaning our grounds, all work has been completed within time frame and to a high standard. All additional work has also been done in the same manor.
Their employees are all qualified, adhere to our contractor on site rules and are very friendly & courteous.
We would have no hesistation in recommending Landscape Avenue.

Featured client testimonials
Dachser provides worldwide key supply chain transport and logistic services. To support our operations we rely on Landscape Avenue as a reliable & flexible partner. We are pleased the services we receive from Landscape Avenue ensure our outdoor working spaces are welcoming and provide the ideal first impression to visitors and support the wellbeing of our staff. Landscape Avenue provide great value and grounds maintenance with meticulous attention to detail.
In recognition of the great services we have received since 2014, Dachser UK is please too committed to a new long term partnership with Landscape Avenue across multiple sites. I have always found all staff to be proactive and easy to communicate with at every level including the consistant team we have working on our sites as-well as our contract manger. I have complete confidence in recommending the services of Landscape Avenue.

Testimonials
Grounds Maintenance | Tree Surgery
Daytona (Milton Keynes)
Our grounds have never looked so good. Since 2013 Landscape Avenue has continued to improve our landscape, they provide us with exceptional service quality and reliability. They carry out works on site at a time convenient for our operations and their professional staffs are always proactive, courteous and look smart. "
Grounds Maintenance | Tree Surgery
Middleton Primary School (Milton Keynes)
I have been using Landscape Avenue for the maintenance of our grounds since 2014. I have found them to be very professional and hard working. They provide us with a planned schedule for their time at the school to suit us. We have had comments from staff at other schools as to the well kept areas that they see. We would recommend their services. "
Landscaping | Grounds Maintenance | Tree Surgery | Winter Gritting (National)
WREAM Property Management
Thank you so much for the lovely grounds, we have received so much great feedback since Landscape Avenue took over the contract. "
Landscaping (Northampton)
Brackmills Industrial Estate
We have worked with Landscape Avenue since 2011 on a series of ad-hoc landscaping projects. On each occasion, the team at Landscape Avenue have provided a high level of service at a competitive cost. Landscape Avenue have utilised their knowledge and professional experience to ensure the correct methods are utilised for the task at hand. "
Landscaping | Grounds Maintenance | Tree Surgery (Wellingborough)
Private Estate
You have exceeded every challenge to deliver our project on time. It is better than expected and we owe a huge thank you to your super team. "
Landscaping | Grounds Maintenance | Tree Surgery | Winter Gritting (Milton Keynes)
Lambert Smith Hampton
Landscape Avenue are the best & easiest service provider I have ever worked with. "